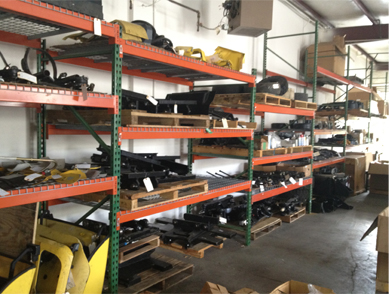 About Forklift Partners, LLC, Charlotte NC
Forklift Partners, LLC began operations in May of 2012 in Charlotte NC and was founded by two industry colleagues with over 50 years of combined industry experience. We understand the importance of relationships and pride ourselves on the volume of repeat business we get from our customers. Give us a chance and we will earn your business. We are an independent forklift distributor and can offer products in any brand.
Our Forklift Services
New & Used Forklifts for Sale:
We have many makes and models of forklift trucks available for both retail and wholesale sales. You can see and search our current lifttruck inventory listing from our used forklift inventory page. Don't see what you need?
Call us
and we will find it for you. We can also help you identify the right truck and specifications for you application to get you to the cost effective solution.
Forklift Maintenance/Forklift Repair
Our skilled forklift technicians have experience across multiple brands of equipment and our Mobile forklift service technicians can be dispatched to your location usually within a couple of hours. Most small repairs can be done on your site to get you back up and running quickly. We also have a full service forklift shop if needed for larger jobs to support quick turnaround.
Forklift Rental/Lifttruck Rental:
Looking for a forklift truck for short term needs? We also rent forklift equipment for as short a period as 1 week to however long you need the forklift. Forklift Rates are based upon the type of forklift equipment, length of rent, type of application and usage.
Call us for a quote
.
Forklift Parts/Lifttruck Parts:
Recycled, Refurbished and "New-Take off" forklift parts offer a great way to maintain and repair your forklift truck at lower costs. In some cases, it may not make sense to put new parts in a used truck and our recycled parts offerings can get you up and running at a significant discount. Check out our parts inventory and search for what you need on our
Parts inventory
page.
Selling Your Used Forklift?
Have a forklift truck to sell or trade in? We are always looking for used equipment and because we are always in the market and leverage a network of outlets across the country, we are confident we can give you the best market based price. Give us a call so we can make you an offer.
Click here to see our forklift team members
Forklifts - Charlotte/Matthews/Pineville